* OPEN Mon-Sat 10am-8pm, Sun 12-6pm * SHIPPING within NY STATE ONLY * BEACON, NEW YORK *
Login
Log in if you have an account
Register
Having an account with us will allow you to check out faster in the future, store multiple addresses, view and track your orders in your account, and more.
Create an account
A Musician's Journey in Defense of Merlot
01 Sep 2020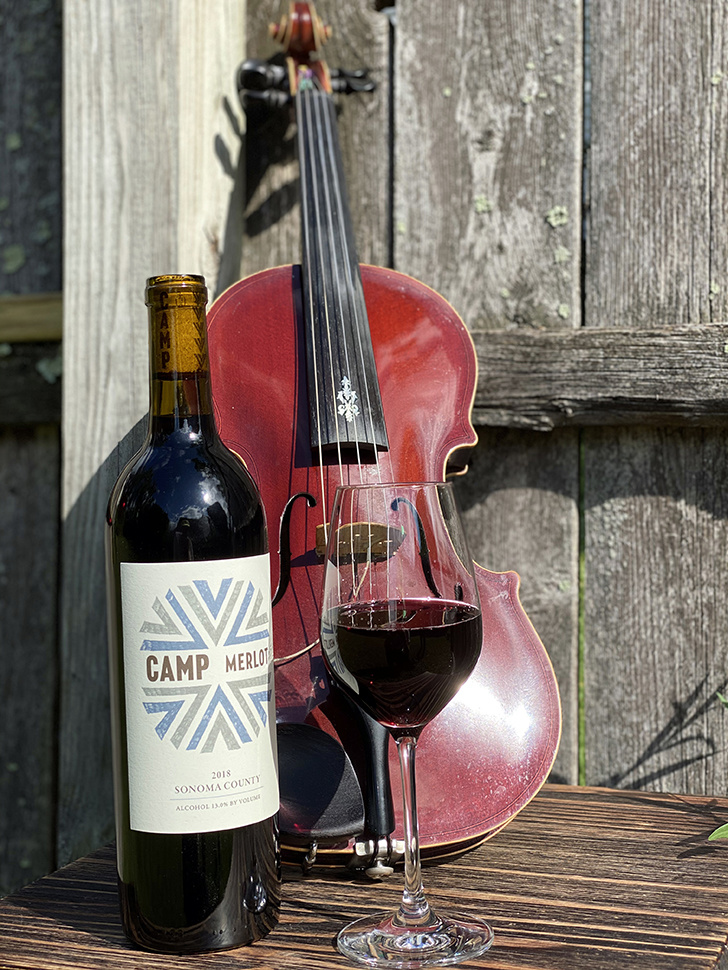 Howdy, Vin Diagram readers- Sara here! As the lone member of the Artisan Wine Shop team who is NOT a Culinary Institute of America grad (I went to Cornell), I'm a wine enthusiast by day, but as some of you may know, outside the shop I'm a professional musician, and have been since I was 16 years old.
My first contribution to Vin Diagram is based on a live stream series I started back in May called Hump Day Happy Hour* (* it's actually only 15 minutes), where I explore the relationship between music and alcoholic beverages. (It's also a fun excuse to drink wine, make cocktails, and sing classic country songs.) The pilot episode featured merlot, the first grape I fell in love with, and one that's been unfairly maligned in recent years (thanks, ahem, to a certain movie starring Paul Giamatti.)

My love affair with merlot began midway through a musical tour of Ireland. I was out to dinner with some family members, and recall the wine list, which described a bottle of Chilean merlot as having notes of "chocolate, leather, and tobacco." We ordered it. Actually THEY ordered it, as I was still significantly underage! I couldn't imagine how a wine could display flavors that weren't fruit related but sure enough, there they were: chocolate, leather, tobacco! My mind was blown. As I continued down the slippery slope of wine appreciation, I began to notice quite a few parallels between wine and music, both in where they come from and how they're enjoyed.
A term that comes up a lot when talking about wine is "terroir" ("sense of place"), which expresses how the climate, soil, terrain, as well as personal and regional traditions and philosophies are reflected in the taste of the resulting wine. And just like wine, music is "terroir-driven" by definition, a product of the people, geography, and traditions of the places it comes from. (There's a reason people talk about the Delta Blues, Laurel Canyon, or the Bakersfield Sound. Bluegrass music was literally named after the famous grass of Kentucky, Bill Monroe's home state.)
Merlot is a wonderfully versatile grape, and a delicious way to explore the concept of terroir. It achieves classic greatness as one of the primary blending grapes of Bordeaux, and while I LOVE Bordeaux, I'm currently enjoying Camp Wine Co.'s merlot from Sonoma County. Medium-bodied, it's got loads of plum, blackcurrant, and blackberry flavors, along with those touches of leather, cocoa, and tobacco.
Pair with mushroom burgers or BBQ while spinning Emmylou Harris' version of the great Delbert McClinton song, "Two More Bottles of Wine" (which takes place in CA, of course!)
And if you're interested in checking out my music (and life outside Team Artisan Wine Shop):
https://saramilonovich.bandcamp.com/