* OPEN Mon-Sat 10am-8pm, Sun 12-6pm * SHIPPING within NY STATE ONLY * BEACON, NEW YORK *
Login
Log in if you have an account
Register
Having an account with us will allow you to check out faster in the future, store multiple addresses, view and track your orders in your account, and more.
Create an account
Twiggy's Hirsch Bohan-Dillon
16 Sep 2020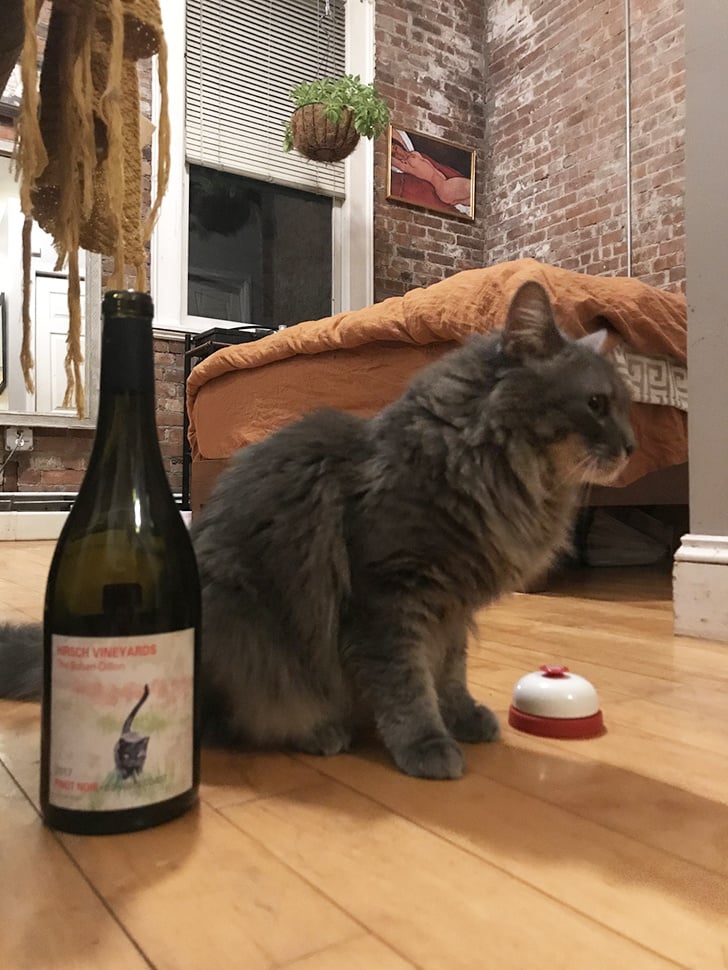 This past April, my friend Laila, mother of Twiggy the cat, felt a deep pang for the cooking of her home in Jordan. Having been cut off from her visiting her family in Jordan due to first a travel restriction tied to her work visa (don't get me started) and second, a travel ban due to coronavirus pandemic, her objective was to pull off something spectacular and transportative, to bring everyone on a trip back to an aroma-filled living room in Amman.
Prepared that evening was maqloubeh ("upside down"), a tiered Palestinian casserole, layered upside down with braised lamb shoulder, aromatic rice, potatoes, and eggplant. This required a special consultation with mom who is the keeper of the family's culinary traditions. While often met with redirections to YouTube, this time Laila received her mom's original recipe.
It was about 6 weeks into the Covid-19 lockdown and this felt like Laila's Big Night, and the maqloubeh her timpano. Feeling celebratory, like this dinner was going to shoot us out of the corona doldrums, I plucked the recently-arrived Hirsch Vineyards 2017 Bohan-Dillon Pinot Noir from the shop shelves. A wine from the "extreme" Sonoma Coast, Hirsch Vineyards founder David Hirsch describes their terroir as:
"an experience of the clash of opposites meeting in Nature and Life: the edge of the continent washed by the sea; the eviternal grinding of the North American and Pacific plates along the San Andreas Fault; the wet winters and dry summers caused by the ocean and desert climates; the dripping rainforest and parched pastures; the contact and intermingling of cultures: Native American, Mexican, Russian, European; the change in rural economy from logging and ranching to winegrowing."[1]
A Steinbeckian description of terroir if there ever was one! And so that evening we had our own intermingling of cultures from the Levant to the California coast, all meeting in the Hudson Valley. The wine was stunning, hitting all the high frequencies, whereas the maqloubeh supplied incredible bass and treble. Spice bouncing off fat and umami of the lamb, juices soaked up by the potatoes, all taken in stride and washed down with the nervy, old-world-style acidity and earth tones of the pinot - all together a hi-fi dining experience.
As far as combating the coronavirus's unintended mental toll - of isolation and aimlessness – our food, wine, and kitty playtime was as cathartic as it was delicious.
*Founded in 1980, Hirsch Vineyards started small, with a focus on site-specific expressions of Pinot Noir. It is now made up of 60 small parcels, which total 72 acres, farmed entirely biodynamic since 2014. Only in 2002 did David Hirsch decided to make his own wine, but up until that point, some of the finest wineries in California, including Littorai, Williams Selyem, Kistler, and Failla, all made Hirsch Vineyard designated wines.
[1] https://www.hirschvineyards.com/About