* OPEN Mon-Sat 10am-8pm, Sun 12-6pm * SHIPPING within NY STATE ONLY * BEACON, NEW YORK *
Login
Log in if you have an account
Register
Having an account with us will allow you to check out faster in the future, store multiple addresses, view and track your orders in your account, and more.
Create an account
where food meets its match
27 Sep 2020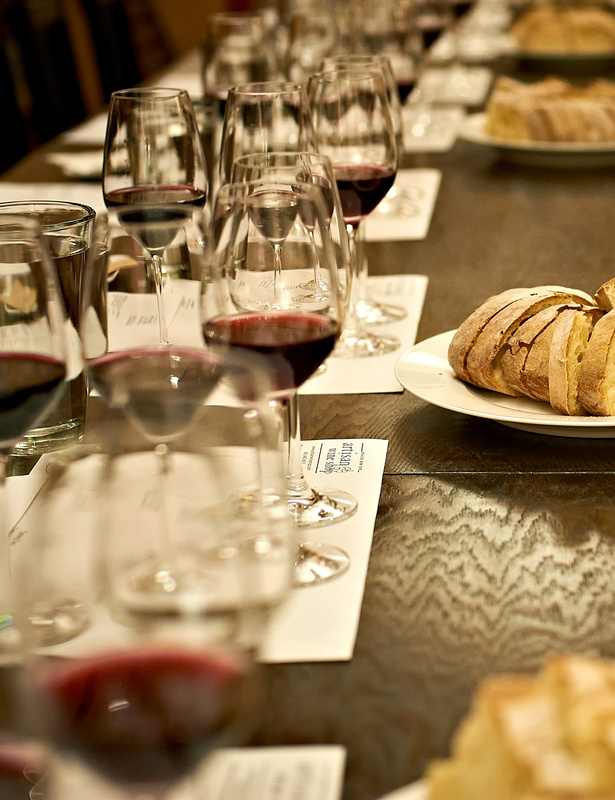 Sometime in the summer of 2006, my father, siblings, aunts, uncles, cousins made the trek from Queens and Manhattan to our under-construction wine shop in Beacon, a pre-opening celebration and blessing of sorts. The shop was still very much in progress, we had a few chairs and upended plastic buckets for seating. The windows fronting Main Street were covered in opaque plastic sheets. In one window, we had put up a large glossy sign in an eye-catching rainbow of colors that read, "Coming Soon. Where food meets its match." Back then, it was trendy to be mysterious, to stoke the fervent interest most transplants had about what businesses would fill Beacon's abundant stock of empty storefronts.
At one point, we all had plates in our hands, enjoying the takeout my family had brought from Flushing. I suspect all the usual dishes had made the cut: hundred-clove garlic roast chicken, crisp-skinned roast pork, wide rice noodles with beef (the dish that most exemplifies how wok hai can transform a taste experience), egg noodles first deep-fried then smothered in seafood and sauce (I probably devoured this; I'd already stopped eating meat at that point, but hadn't yet adopted vegetarianism). The front door was partially open, and curious passers-by peeked in. Upon seeing a roomful of people who appeared to be of Asian descent (Tim aside), and having read our tagline on the sign (where food meets its match), a guy earnestly asked through the doorway, "Is this going to be a Chinese restaurant?" That still makes me smile.
True to our tagline, food is the foundation of how we organize our wines: light-, medium-, and full-bodied. Our thinking follows the way a restaurant might list their wines, and the way you might choose your wines, based in part on what you plan to eat with them.
Five or six years after we had opened the shop, we decided to offer wine classes. Each class had a theme: wines of Piedmont, the Loire Valley, northern Spain; oxidation; maturity; etc. For each class, we prepared food to go with the wines, using that CIA training! One of the most fascinating things about wine and food is how, when tasted together, one transforms your experience of the other. One of my favorites classes centered around wine & food pairing for holiday meals. It was a lot of work, but so very much fun. We'd seat 22 people around our Transformer-like banquet table, and solicit our friends' help to make this happen.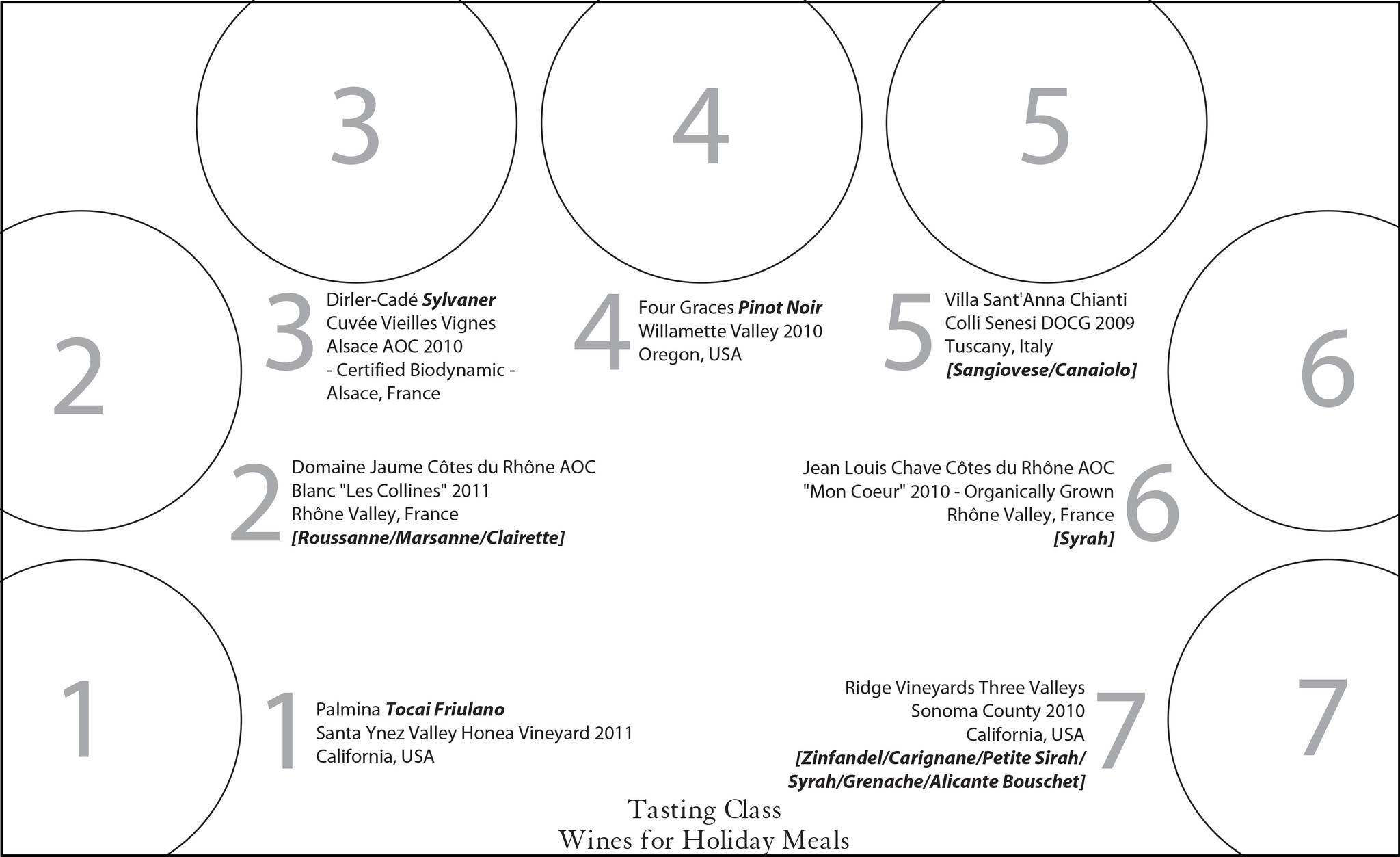 For one class, we featured seven wines of differing styles, and for food, we made: roasted butternut squash with arugula, blue cheese & toasted hazelnuts; sautéed red perch with melted leeks; vegetarian shepherd's pie; chestnut-fig brioche stuffing; braised lamb shanks (for vegetarians: braised leek, roasted fennel & roasted wild mushrooms) with Israeli (pearl) couscous. For me, one of the night's culinary highlights was the vegetarian shepherd's pie. I had adapted (pretty drastically) a recipe I'd found on epicurious whose key was reducing great quantities of red wine. Together with mushroom stock and beurre manié, the reduced wine created a silky luscious sauce for blanched pearl onions and a fragrant mixture of sautéed garlic, root vegetables, thyme and rosemary. The wines we had that night are no longer available, but here are a few terrific reds currently in stock that should create similar wonder when sipped with this flavorful Fall-perfect pie (or most other Fall-inspired dishes):
Holloran Pinot Noir Willamette Valley 2015
La Ferme du Vert 'Cado Tsoun' Rouge Vin de France 2018
Walsh & Sons 'Lola' Red Margaret River 2017
Email me [[email protected]] if you'd like my adaptation of this recipe!